This week I worked with Pam at Cupcake Couture to design a signature cupcake for the volunteer fair at my daughters school. My daughter attends Saint Andrews School in Boca Raton. The school colors are  red, white and Scottish plaid so we created a cupcake with this in mind.The parents who attended the fair where given cupcakes as a delicious going home favor , sponsored by the Parents Association.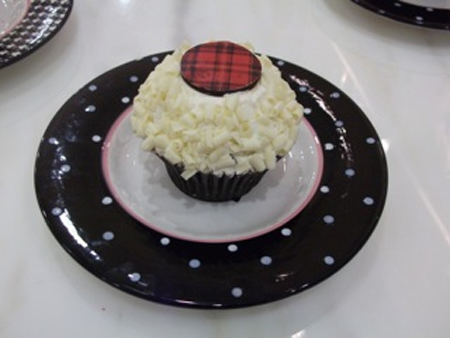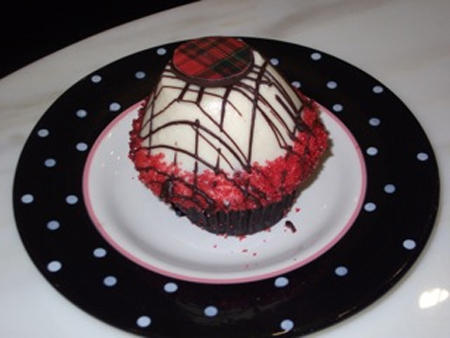 Two different designs were created. A  red velvet cupcake with  butter cream icing and chocolate drizzle  and a vanilla and chocolate cupcake with  butter cream icing  beautifully decorated with swirls of icing. A tartan edible  chocolate disc finished the look to make it a true Saint Andrews school cupcake.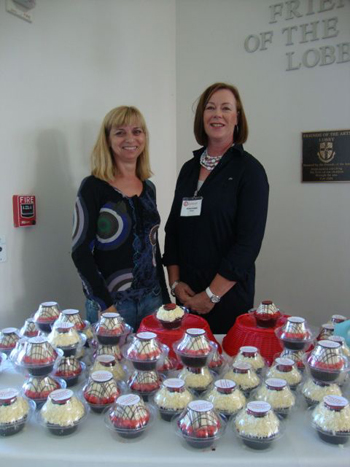 Linzi  and Anita Kreilein, President of the Parents Association arranging the cupcake display. As  the team at  Cupcake Couture say : Life is short, eat Desserts first. What a great idea for your next celebration,  to create a signature cupcake especially for you with a your personal theme in mind.