Event Planning is always exciting when you have a great theme. We planned  Jeremy's Bar Mitzvah at Temple Beth Emet in Cooper City. He loved music especially , the entertainment label " Young Money" , which we used to design the room for  this hip hop loving  Bar Mitzvah boy!  Photography courtesy of Jeff Kolodny Photography.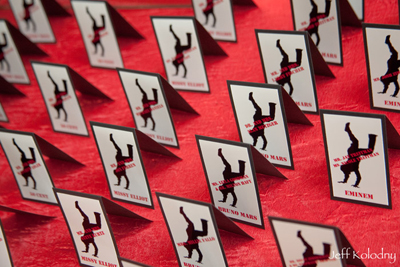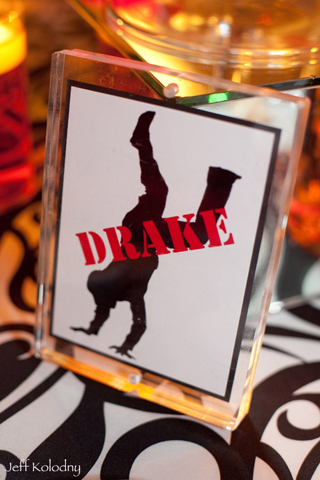 The table cards were designed with a hip hop dancer graphic , directing guests to their tables which were all named after hip hop artists.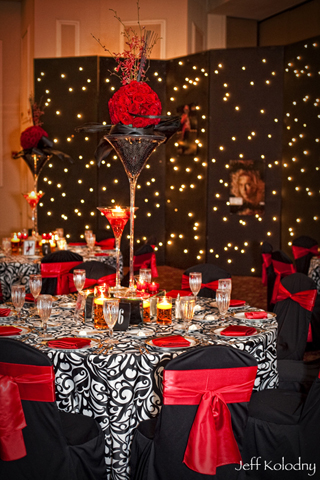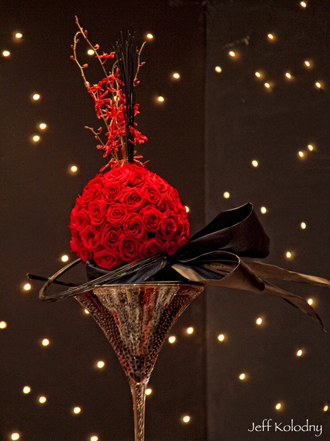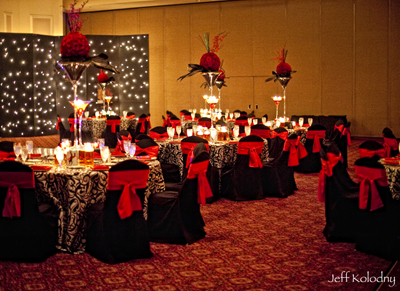 The color theme of the event was black , red and white. Tall martini glasses filled with beautiful red roses, and red vanda orchids were set on top  of a black satin swirl linen from Atlas party rentals. The table was adorned with red napkins and lot of candelight.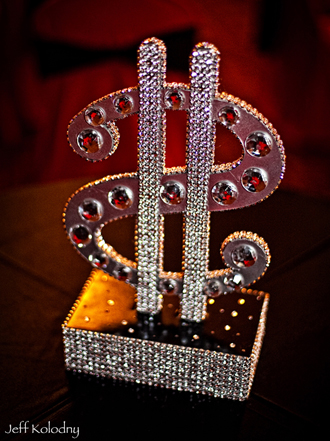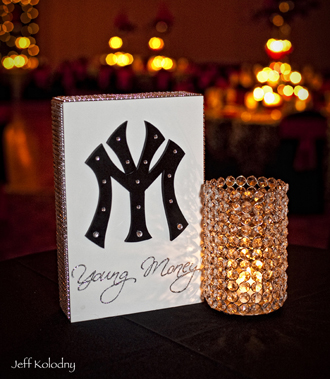 Diamond encrusted money signs along with diamond encrusted Young Money centerpieces were a great match for the kids section.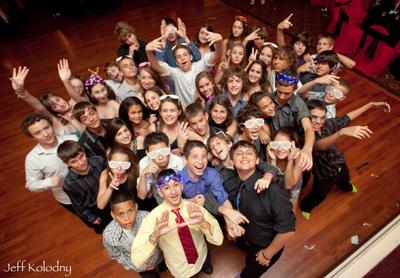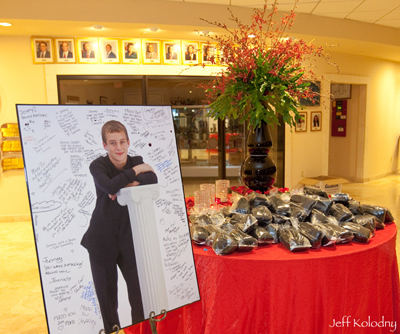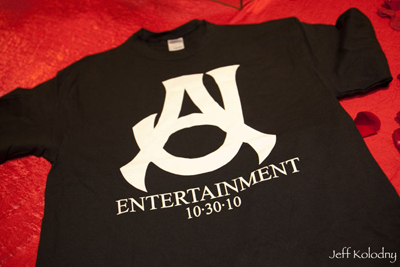 A custom logo was designed by Linzi Events to match the "Young Money" logo, using the Bar Mitzvah boys initials. All the kids at the end of the night took home this one of a kind t-shirt!