Do I give away the theme of the Bar/Bat mitzvah or not?  Many clients will decide on a theme and run with it , starting with the invitation. Other clients want their theme to be a surprise. Linzi Events in collaboration with the talented Miriam from Talento Designs in Boca Raton created some unique invitations for our clients.
Ginger's Bar Mitzvah Theme was the 60's. Tie dye, flower power, love , peace and of course the classic vintage VW hippie bus was the inspiration for the invitation.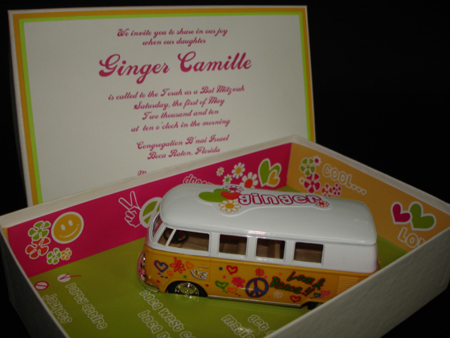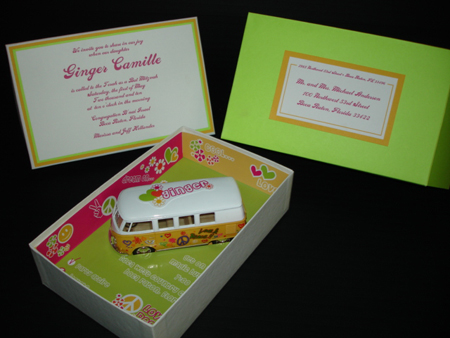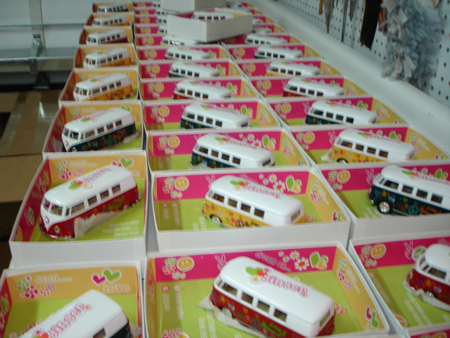 An iron cast vintage  bus was sourced which was "parked "  in a  box . The picture above was the assembly line of the invitations, off to be delivered.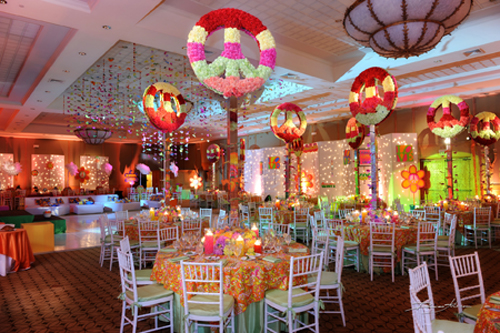 Kyle , our Bar Mitzvah boy loved fishing. The reception was held at the Fishing Hall of Fame and an invitation was designed incorporating the theme.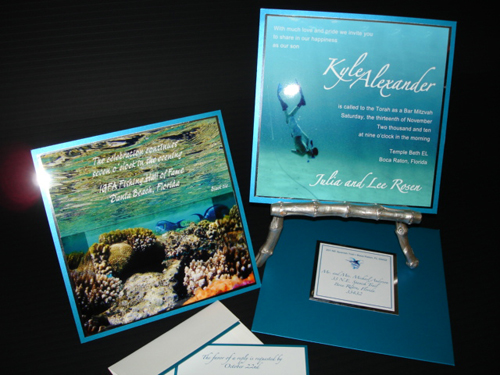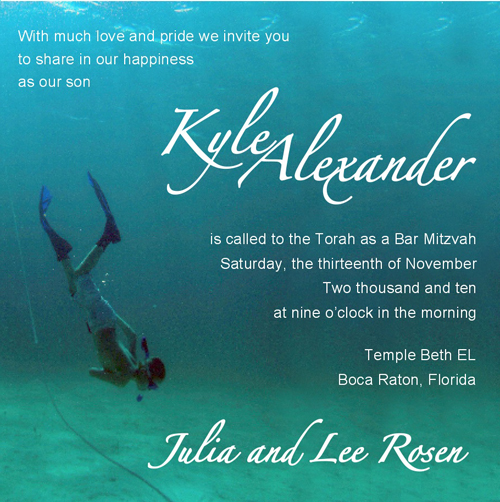 "Actual" picture taken of Kyle snorkeling taken with an underwater camera  was used for the invitation.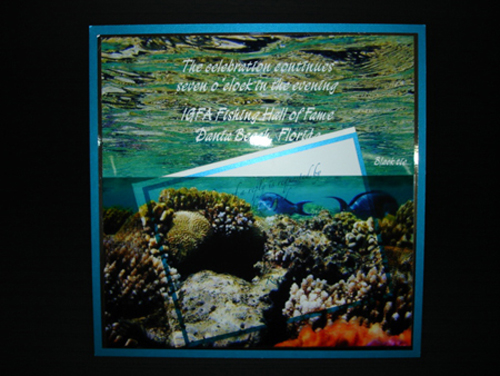 The celebration took place  at the Fishing hall of Fame. The centerpiece designed by Xqusite Events  with strands of blue crystals surrounding an under water themed floral arrangement.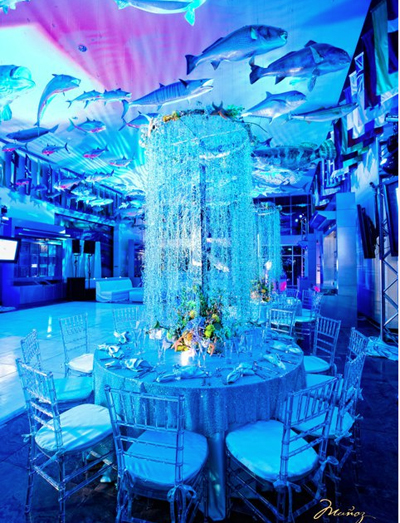 Royce's Japanese Garden was the theme for her Bat Mitzvah. Miriam designed the invitation using  a beautiful Japanese pattern in red and gold tones.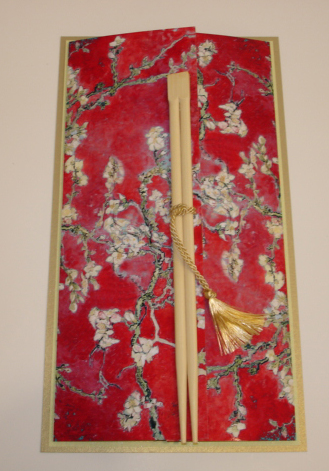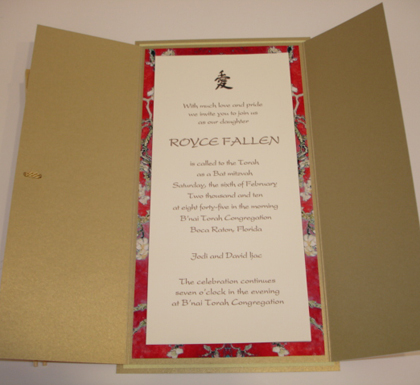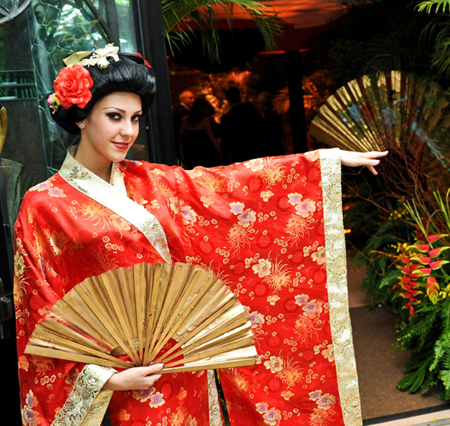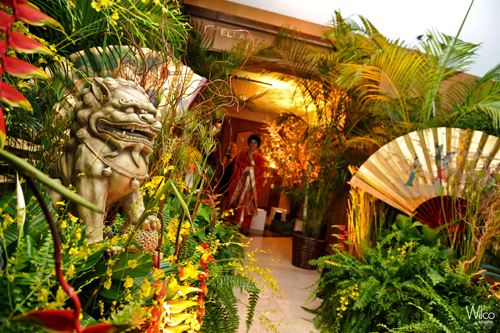 The entrance to the Royce's celebration  , with a Japanese Geisha wearing a traditional gold and red kimono welcomed the guests.