Plan the perfect beach wedding in Delray beach, Florida , a premier destinations for magnificent weddings and celebrations . Getting married on the ocean  is a dream for many brides. Delray Beach, is a unique community situated along coastal Atlantic Ocean between Boca Raton and West Palm Beach. In its 101 year history it has been a two-time recipient of the coveted "All-America City" award (1993, 2001), and it was recently named the "Most Fun Small Town in the United States" in Rand McNally/USA Today's 2012 "Best of the Road" contest.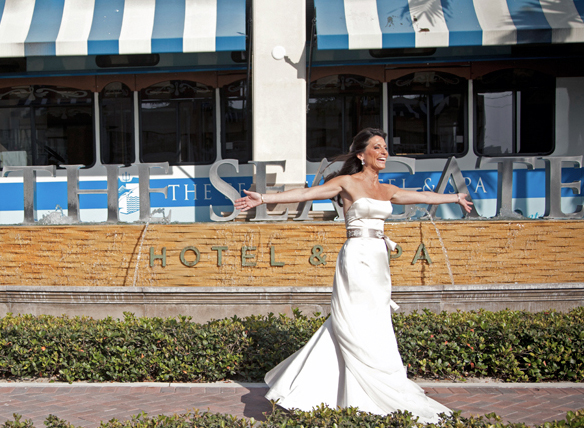 The Seagate Hotel & Spa is located in the heart of Delray Beach, along Atlantic Avenue, two blocks west of the ocean. Weddings take place at the exclusive Seagate Beach Club. My beautiful bride Prosperina decided that an ocean side wedding with close family and friends was her dream wedding. Wedding photographed by Neil Cohen Photography.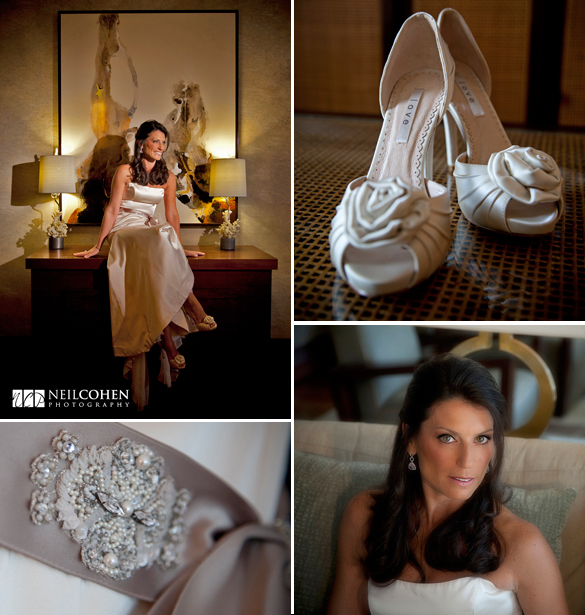 The ceremony was held on the beach facing the ocean just before sunset.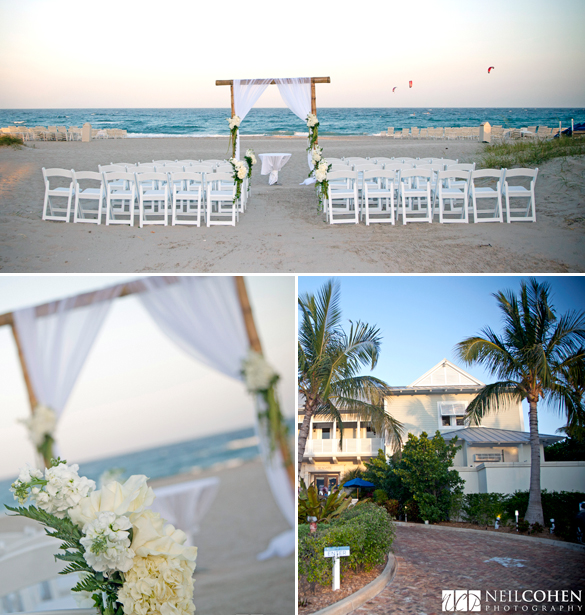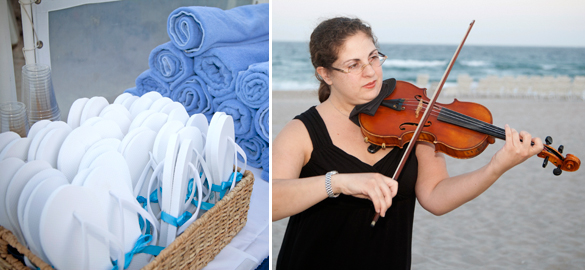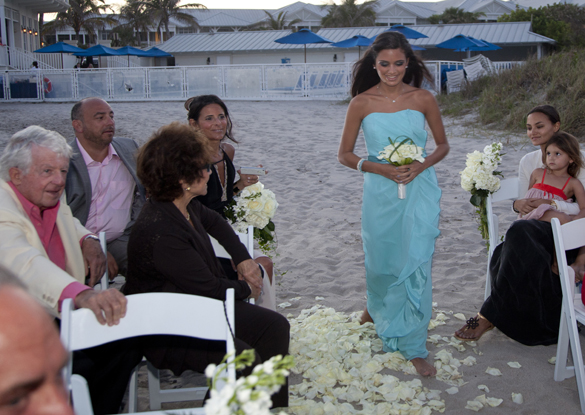 The reception was held on the upper dining level of the  club house where guests dined and danced. The color palette was tiffany blue and white with details in acrylic.  The royal tables were adorned with a row of Phalaenopsis  orchids, mini callas, tulips and hydrangeas with candlelighting which lit up when the sun finally went down.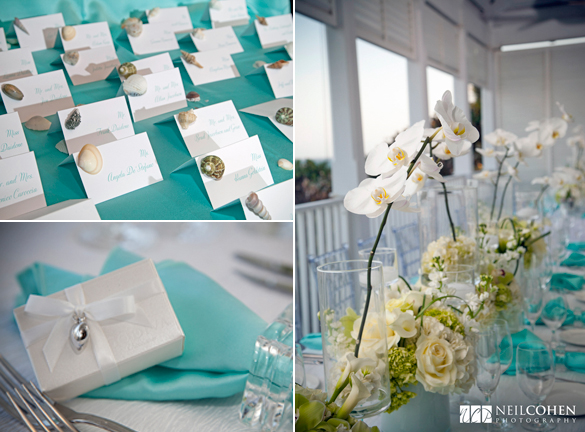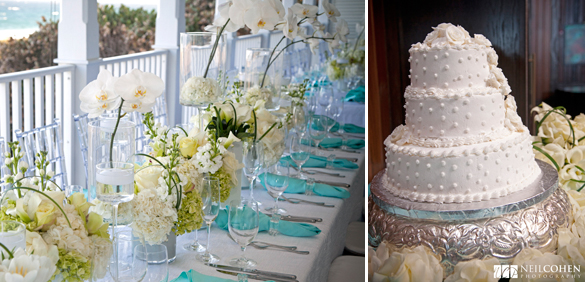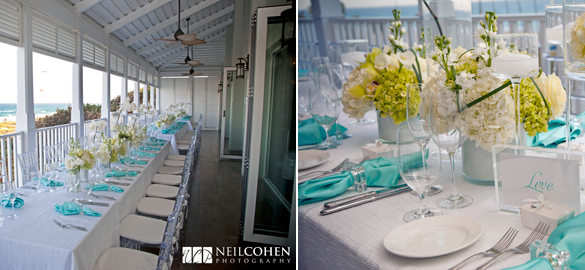 We got the thumbs up , another awesome wedding and we all had so much fun both planning it and being a part of it.