Wedding and event trends for 2013 are reporting food trucks as a creative way to feed your guests. Over the past two years the event industry has exploded with over 30 Gourmet Food Trucks in and around Miami. Many of the South Florida region's great chefs are taking their show on the road, offering top-quality food in a transportable ,  innovative way.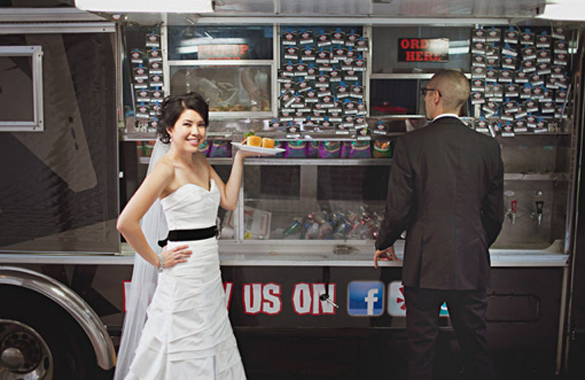 If you have a laid back park setting for your wedding or similar large open space  – Food trucks are an innovative way to cater for your guests. Not only is it cool and different but there is so much choice. There are food trucks for every type of food you can imagine.
Before the urban revolution of food trucks , guests at my events were given late night "to go" eats including pizza slices set on decorated buffet tables or a coffee cart with cookies . Now we can offer our guests a gastronomical experience. A decorated food truck pulls  up to valet ready to serve your guests a gourmet grilled cheese or for a sugar rush some freshly baked  cupcakes and brownies.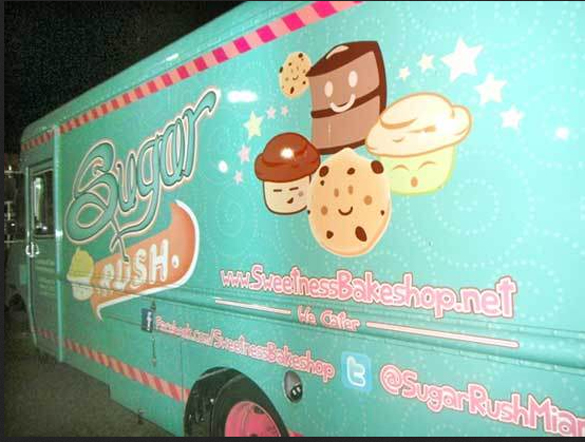 Miamieater.com  lists the Best  Food Truck experiences on their website.  My choice for my late night guests would be Ms.Cheezious who offers inventive spin on the  grilled cheese. Some delicious carbohydrates for that late night snack.  For my guests with a sweet tooth I would go with Sugar Rush whose favorites include the Cake 'n' Shake, fried treats and freshly baked cupcakes and brownies.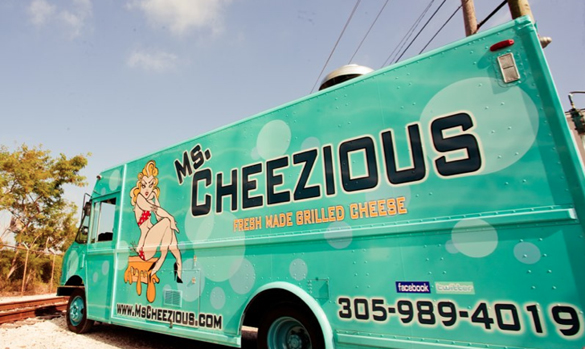 The best is to Google "gourmet food truck events"  and have your own personal food tasting experience and seek the ultimate food experience that would best suit your guests. Here is a link  – http://greatfoodlist.wordpress.com/south-florida-food-truck-schedule/
Enjoy!