Angela Nuran , Toms,  Bling and Lace Converse sneakers on Etsy – What comfortable shoes should a bride select for her wedding day? Our answer –  go for COMFORT.
Angela Nuran specializes in comfortable wedding shoes brides can literally wear all day. They have extra thick padding which provides comfort for her heel, arch and the ball of her foot and have super comfortable insoles.  The shoes are embellished with  interchangeable buckles made with Swarovski crystals. The fabric of the shoe is a dyeable Italian silk. Brides can select their color and customize their  shoes to work with their own individual  style.  Heels range from 2.5 inches to 4.5 inches. Love the crystal heel detail – touch of elegance . Available at bridal stores .- see the website for details.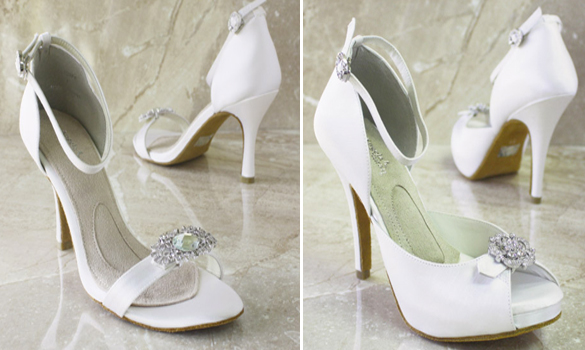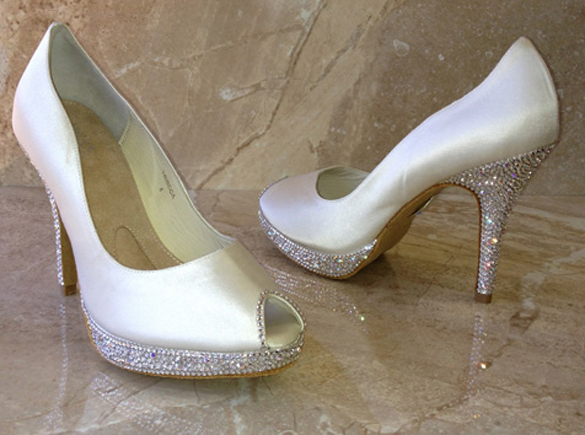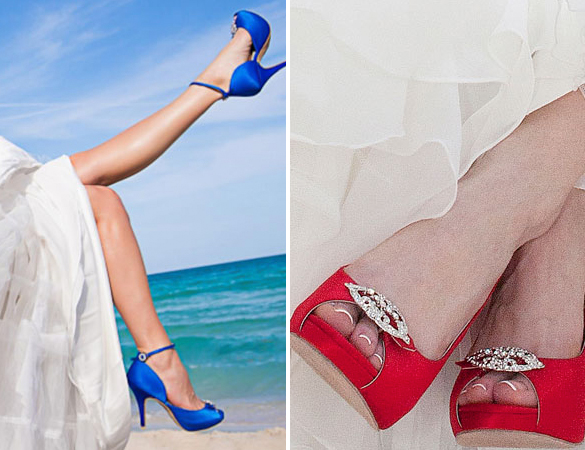 At recent wedding  my bride swapped her  Jimmy Choo's she wore during the ceremony for  a pair of Petal Grosgrain Toms. This worked perfectly with her blush Lazaro wedding gown.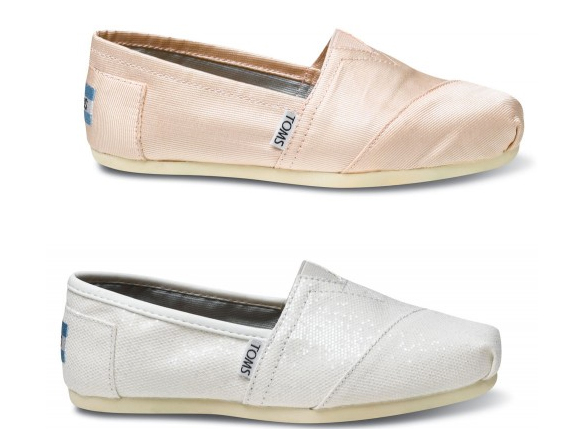 At a recent wedding  in Palm Beach, my bride in her beautiful lace gown adorned a pair of Converse Lace Sneakers found on  etsy.com .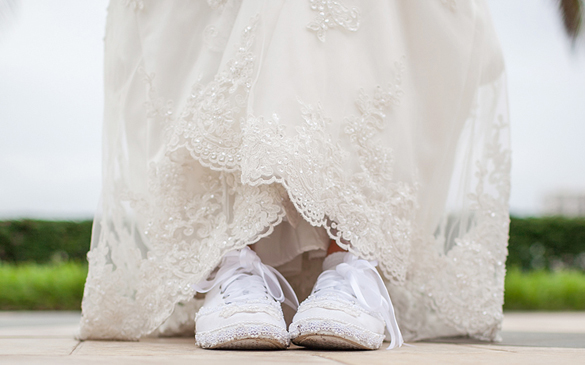 Brides , you are taking a huge step into a  future of happiness, make sure it is a " comfortable" one when you say " I do " .