A Summer Camp Theme is  a popular choice for a Bar Mitzvah or Bat Mitzvah. What kid does not love summer camp? Many kids are so passionate about their summer camp experience that choosing this theme for their Bar Mitzvah or Bat Mitzvah  is close to their heart.  We have planned many summer camp themes but have been on the look out for fresh ideas in the industry to make your event special and different.
Engage !14 , a summit offered for industry professionals offered some fresh ideas for outdoor theme events. Here are our favorites they presented collected from an article in BizBash.
These quarter-fold invitations are an adorable way to show the timeline of your event and will get invitees excited about your party.
A great idea for welcome gifts for your guests on arrival keeping in "theme" .
Appetizers set around a piece of birch wood.
A  S'mores bar is a perfect idea for bringing outdoor fun inside. Pre-made s'mores pops like these allows guests to enjoy the treat without the mess.
Camp snacks can be displayed in mason jars.
Looking back at Summer Camp Theme Bar Mitzvah's and Bat Mitzvah's  that we designed.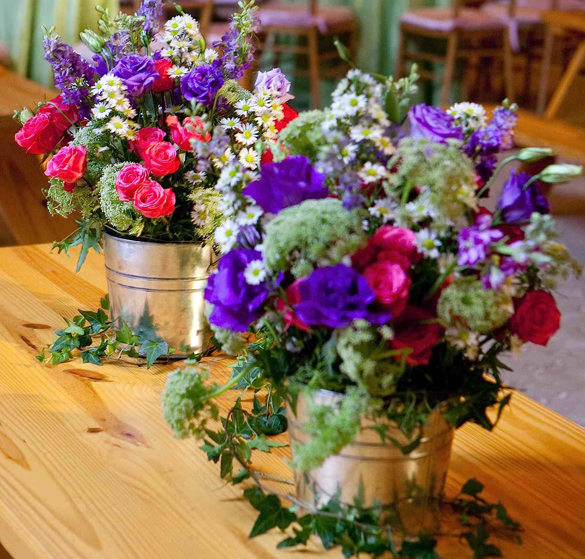 A classic metal pail is a perfect choice for any wild flower arrangement.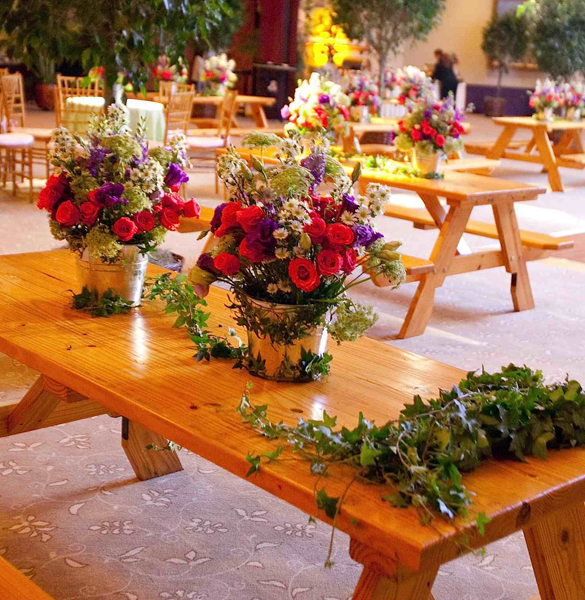 Rustic picnic benches add's an authentic feel to the room.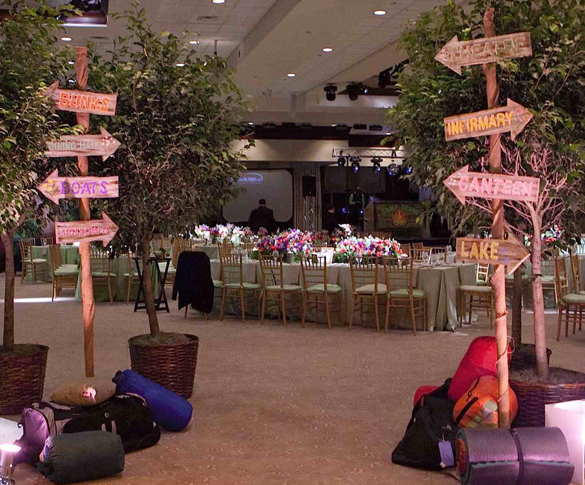 Designing the entryway with foliage and summer camp supplies creates an outdoorsy feel as guests enter your room.
Fresh design idea – wood tables and benches from Atlas Party Rental.