For these twin brothers, the Florida Atlantic University Football Stadium was the perfect venue  to host their memorable Bnai Mitzvah celebration.
Completed in October 2011, the FAU Football Stadium is a breathtaking open-air venue and is the only stadium in the nation with a unique view of the Atlantic Ocean from the skybox. Located just off of Glades Road, Florida Atlantic University is a perfect venue for Boca residents who want to keep their celebrations close to home. The FAU Football Stadium is not just a venue for the sports loving teen, but also is a versatile space with a balcony, skybox and a great view.
A big thank you to Judy and Gary for their love and passion for their boys making this celebration for Brandon and Adam nothing short of perfect. Photography credit: Neil Cohen Photography
The FAU stadium featuring the skybox at sunset.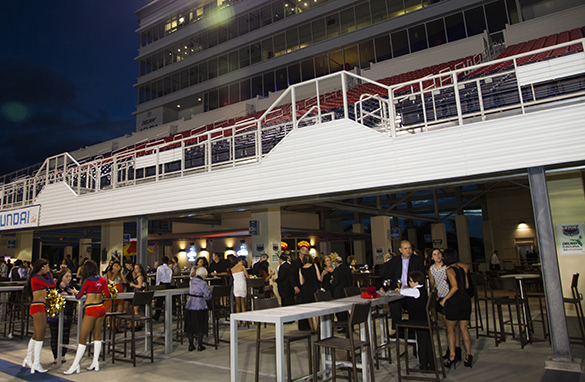 Guests enjoying the stadium view from the outdoor balcony during cocktail hour.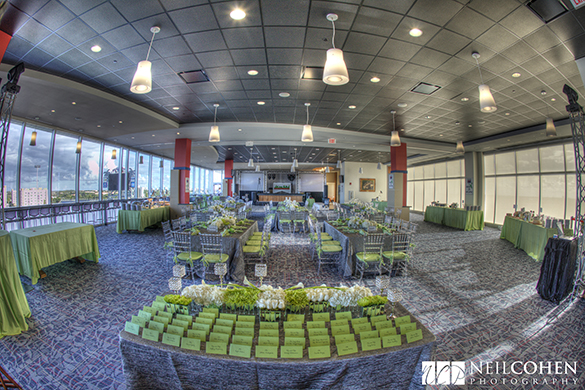 The reception area overlooking the field .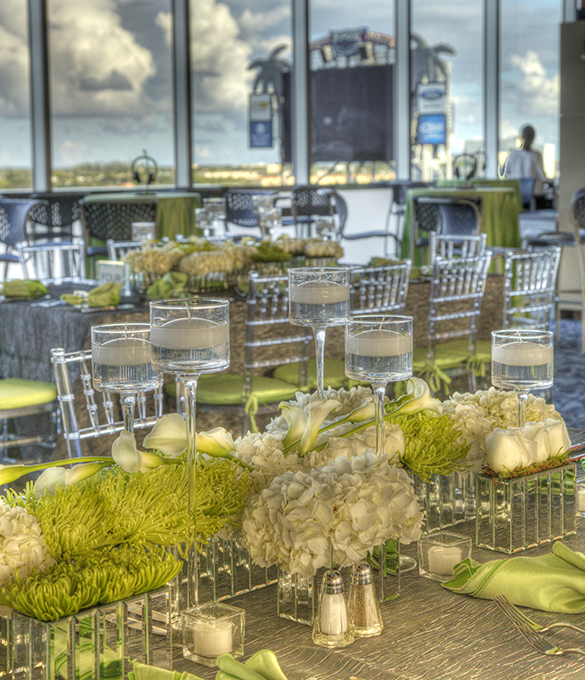 Beautiful table settings with view of the score board.  This scoreboard has the option to highlight name of event .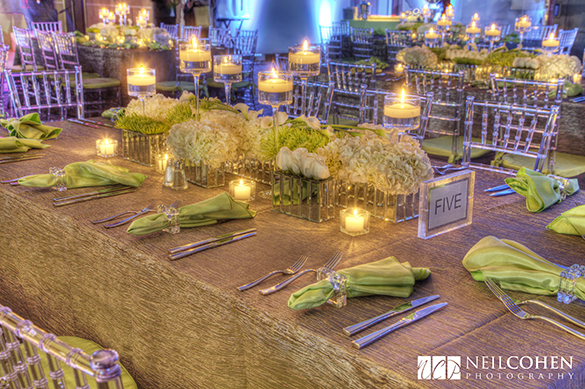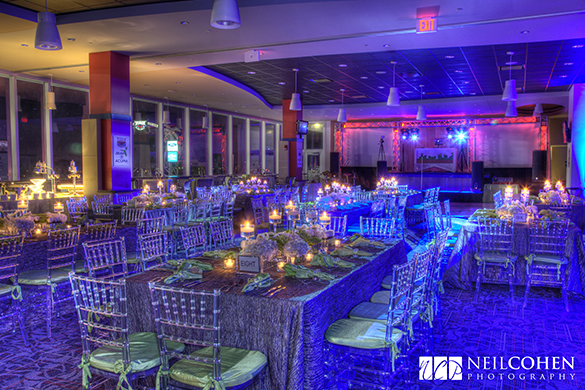 The room look perfect as it transitioned from daytime to night.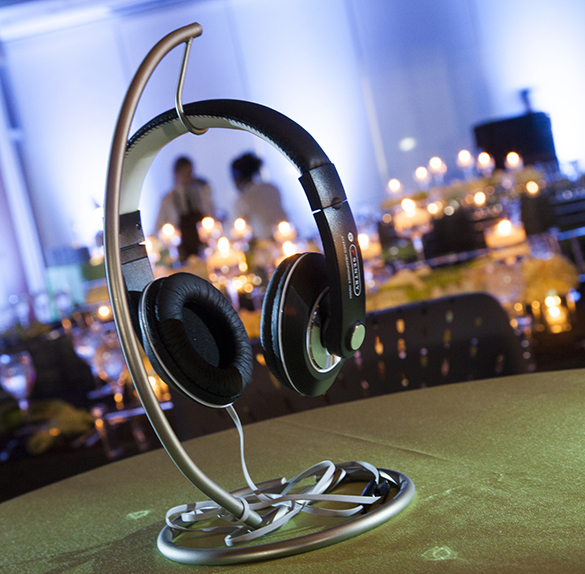 The boys loved music and incorporated beats into the theme.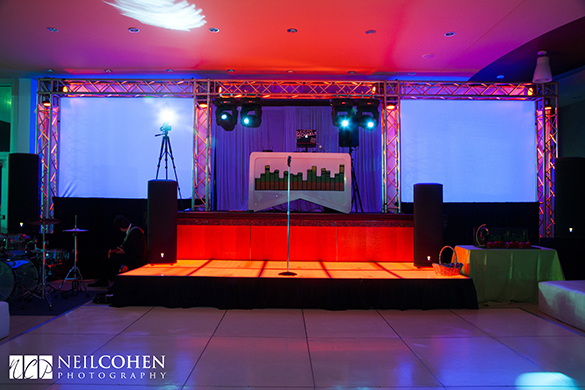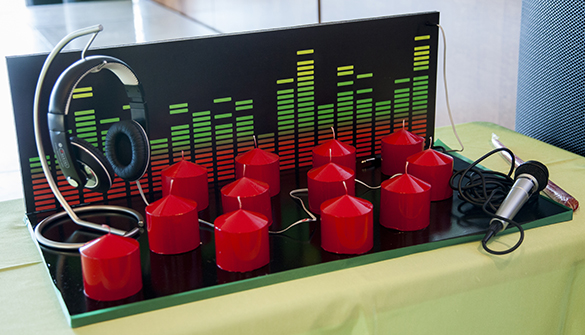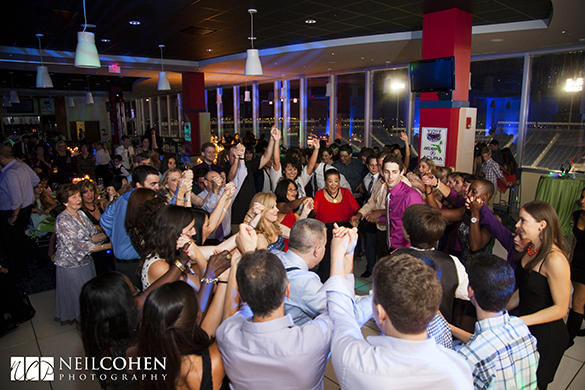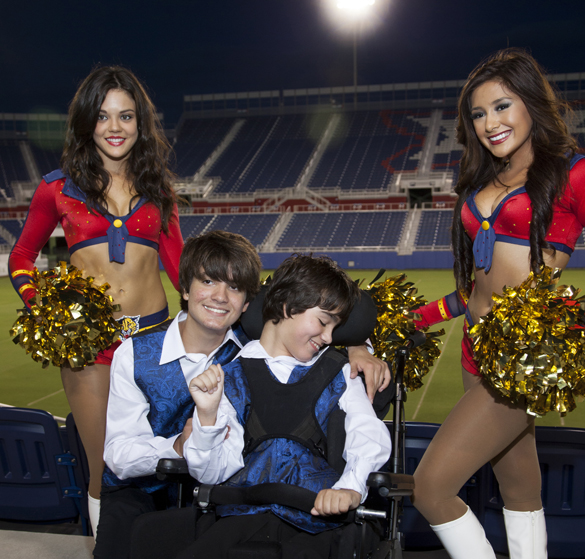 The twins with the beautiful Panther cheerleaders. The Susser family are the founders of the Adam Susser foundation created to provide funding for Special Education Programs as well as training for those interested in entering the field of special education. To donate to this very special foundation please visit   www.adamsusserfoundation.org