When guest walk into an event, one of the first things they see is the place card arrangement. Make a great first impression of your party by having a creative display of your place cards!  Linzi Events loves to create unique place card displays that match the clients party theme and help to enhance the overall look of the décor.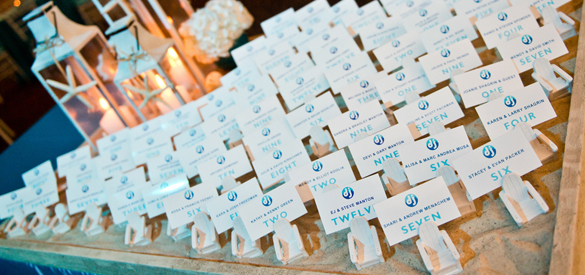 Beach chairs placed in sand were used as place card holders for this beach themed wedding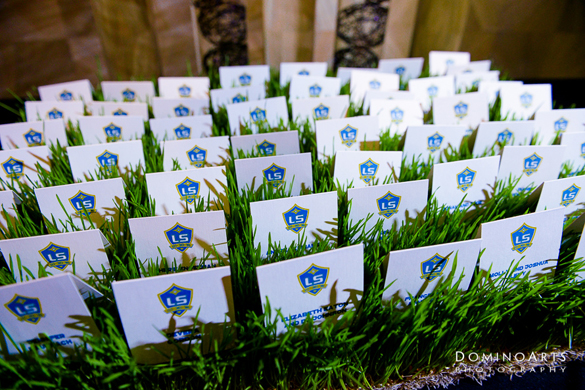 Linzi Events used real grass to display Lane's place cards- a perfect way to bring elements of a soccer field to the party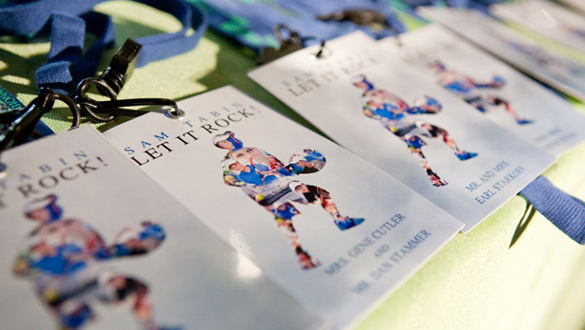 VIP access passes were used for Sam's tennis themed Bar Mitzvah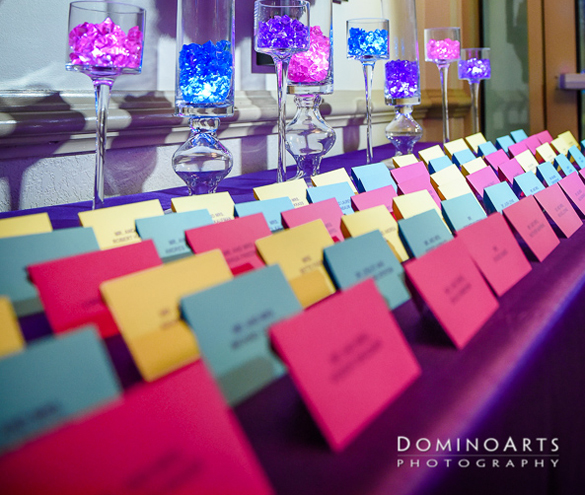 Colorful mini envelopes were a fun and creative way to display escort cards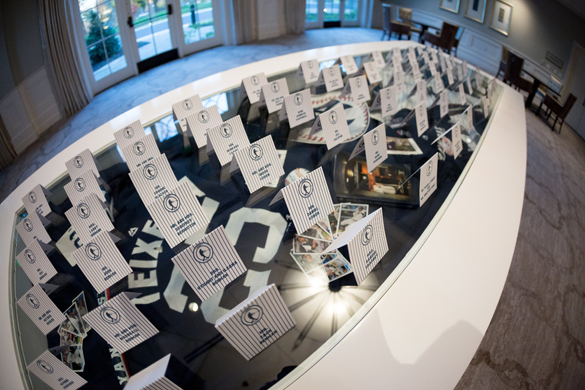 Striped Place cards to resemble the NYY uniform were displayed on top of a shadow box filled with New York Yankees memorabilia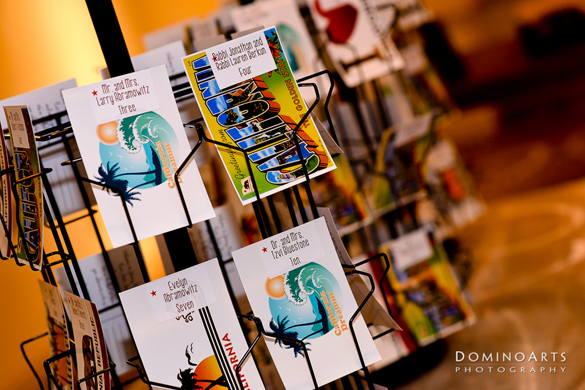 As guests entered into this California themed party, they found their table number displayed on a post card from California.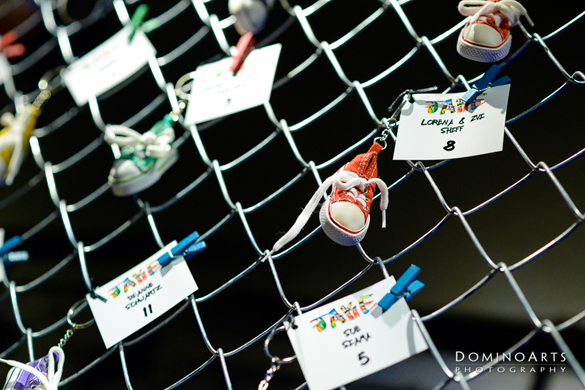 Shoes were hung on a metal fence with guest table numbers attached for this urban theme / graffiti  themed Bar Mitzvah.