California themed Bar Mitzvah . Linzi Events brought California to Miami for this California Republic themed Bar Mitzvah! Our Mitzvah boy loves California and Skateboarding which was the main inspiration for the décor at the party.  Incorporated into décor  were authentic skateboards and of course the "Johnny Republic Flag". Guests were greeted with postcards from California that displayed their assigned table on them. The bar was designed using wooden palettes filled with real skateboards. Wood, metal and organic floral arrangements were used in designing the adult tables . All guests were even able to try Mochi ice cream, a delicious trending dessert in California.  Photo Credit: Domino Arts Photography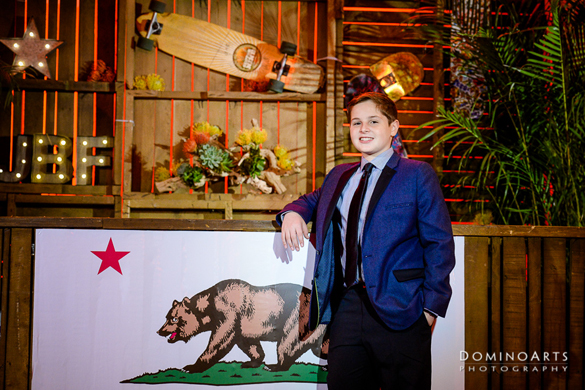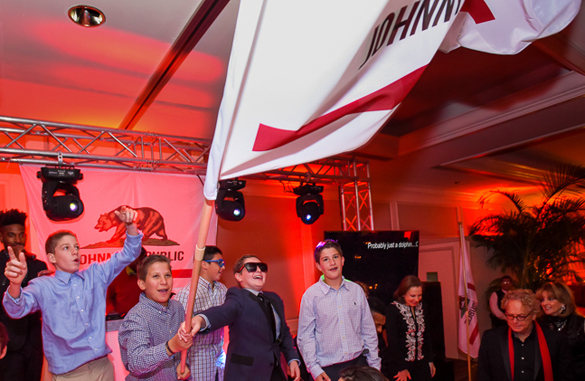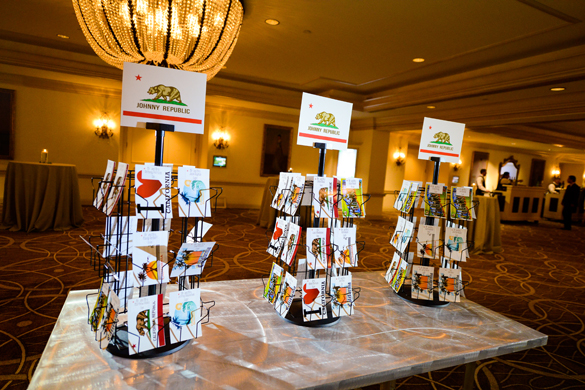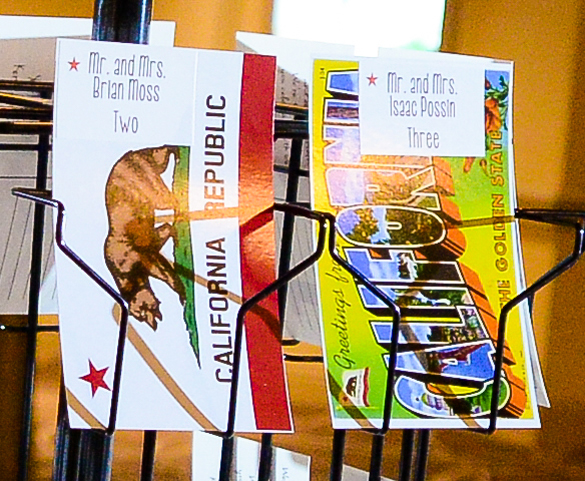 Guests were able to find their seat for dinner on a postcard from California displayed in an authentic postcard revolving stand.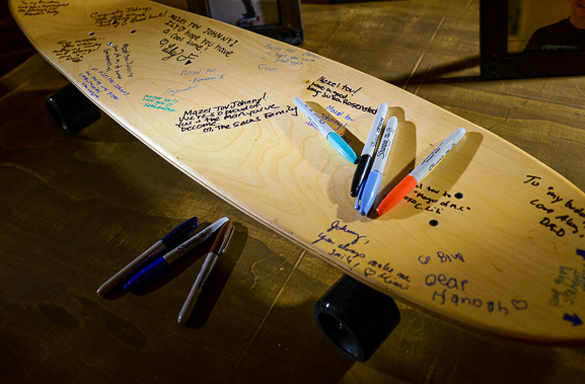 The Mitzvah boy used a long board for guests to sign in .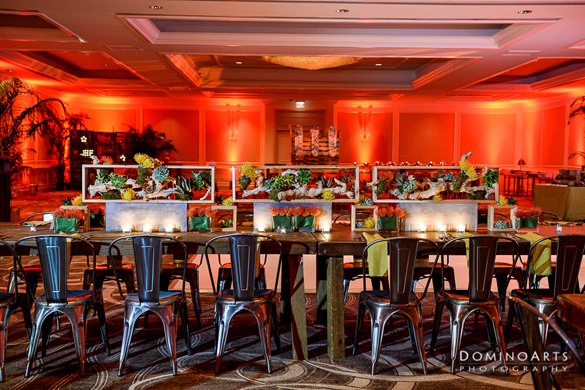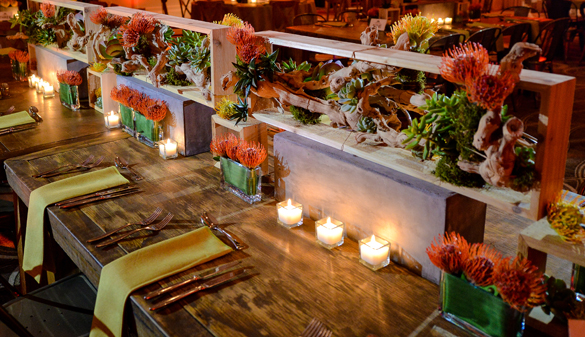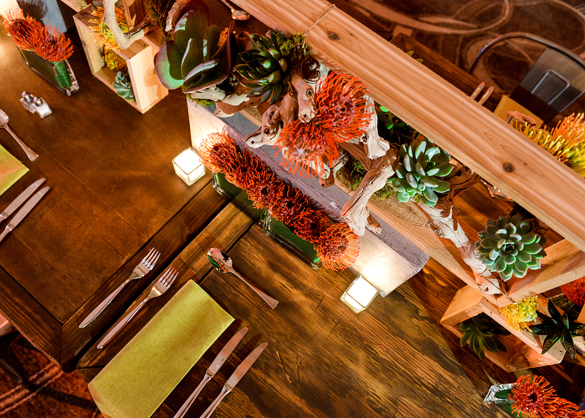 Used wood and succulents served as inspiration for table and floral elements.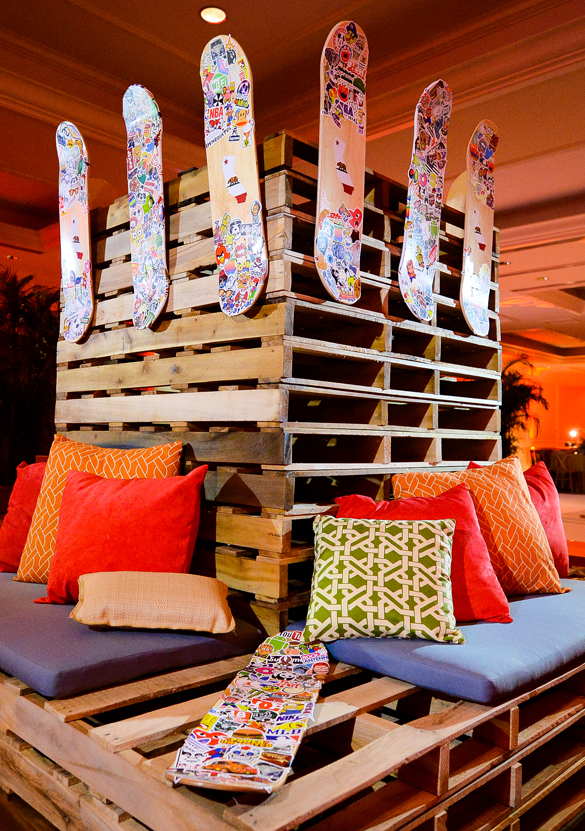 The kids lounge area was created out of wooden pallets decorated with authentic  skateboards.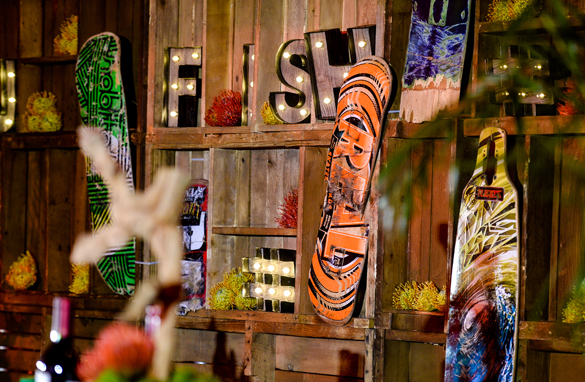 The  adult bar was designed using wooden palettes adorned with authentic skateboards.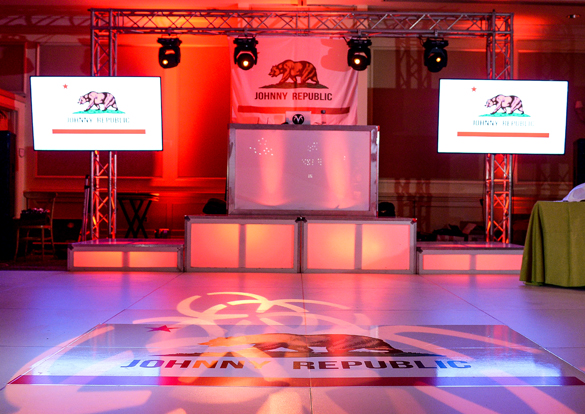 The dance floor was customized with the Johnny Republic logo .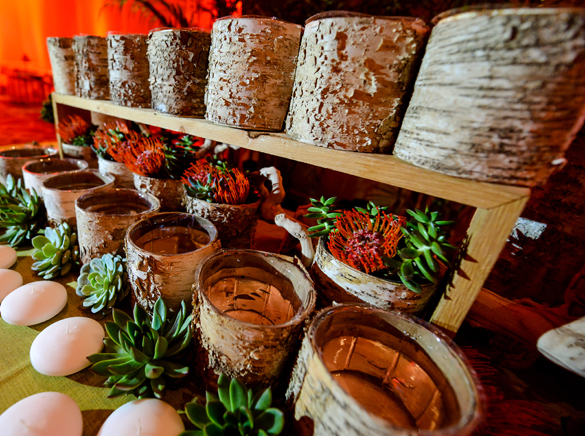 Our candle lighting useed wood and succulents to work with the theme.