Congratulations on your recent engagement!
You are  so elated, and want to tell everyone about the exciting news and get started on planning your big day!
But who do you tell  first and what are your next steps?!
1. Of course, first on your call list should be your relatives and then your closest of friends.
It's important to personally tell people that are closest to you about your engagement before making your big announcement on social media.
2. Get your ring sized and most importantly added to your insurance. Having your ring insured will put your mind at peace.
3. Set a window of time that you would like your wedding to take place. For Florida Brides, high season is from November until April. If you are considering a Florida wedding, be aware that prices are considerably higher during this period of time.
4. Set your budget. This may be a delicate situation but if you have it set from the start, it will make for a much easier and stress free process
5. Organize your guest count. Your guest count determines your budget as well as the size of the venue space you can select.
6. Now, its time to get a wedding planner. At this point it is important to secure your key vendors such as your venue, photographer, videographer entertainment, and florist. An event planner will help you to stay in your budget, advise you on tried and tested professional vendors within your budget, negotiate all of your contracts, and most importantly, allow you to be a guest at your own wedding on your special day.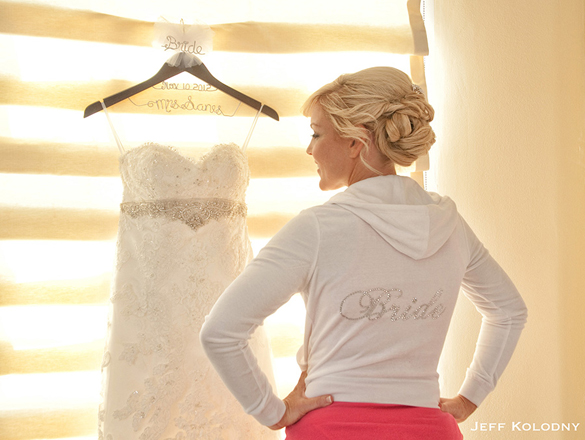 7. Think about where you want to get married. Do you want a local venue or a destination wedding? Be sure to select your venue based on your personality and your vision for your special day. Check out our blog on unique wedding venues some ideas!
8. Start a pintrest or vision board for your wedding so you can share your ideas when it comes time to select details such as flowers, invitations, your dress and a color palette for your bridal party.
9. At this point, let your wedding planner guide you through the process. Your wedding should be a stress free and fun process. You get married, and we'll take care of all the details!